Ask questionsshow whole text of event summary
ping @georgehrke
Overview picture/ Actual behaviour: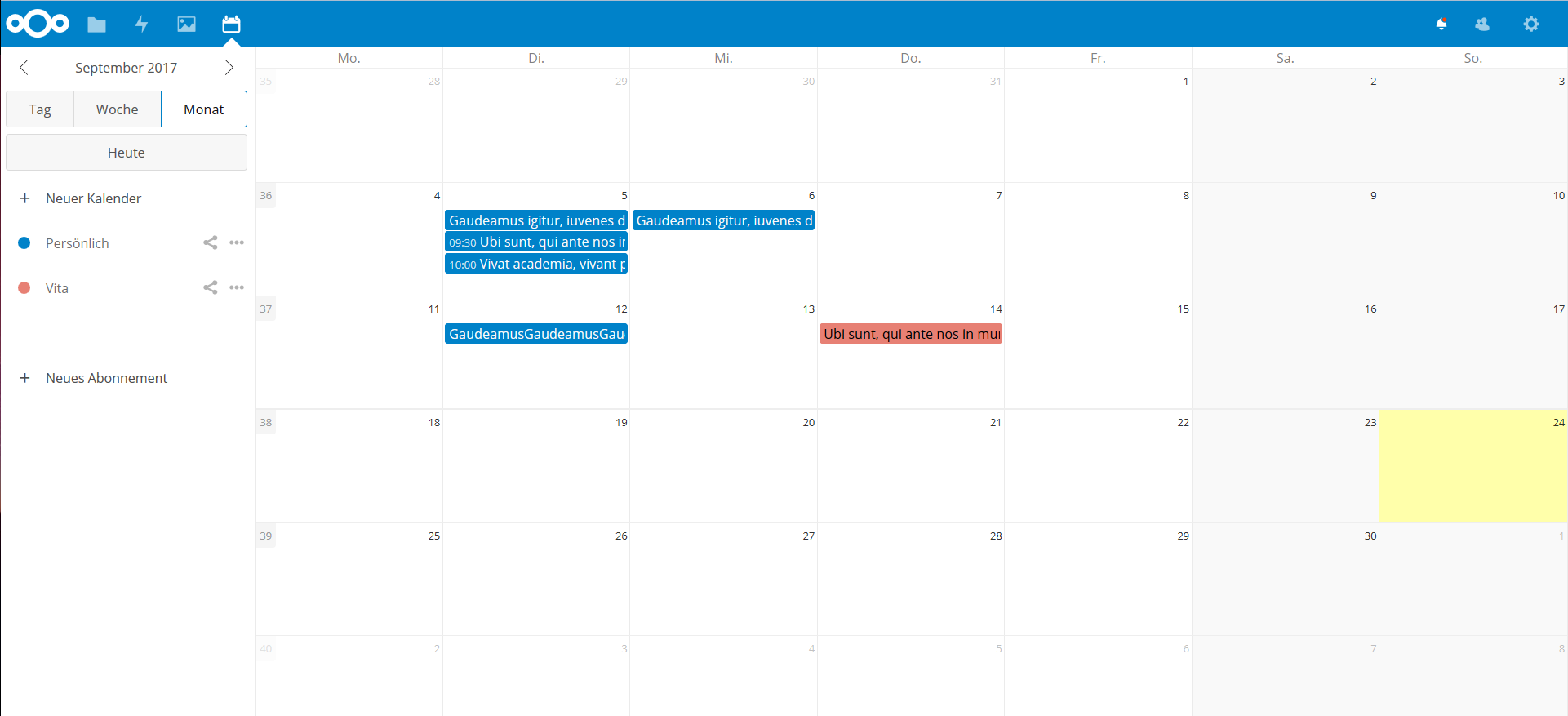 Marking Error in Acutal behaviour:
As illustrated the event text is cut off at the end of the column, which depends on monitor/window size. A small window means almost nothing to see.
Better behaviour: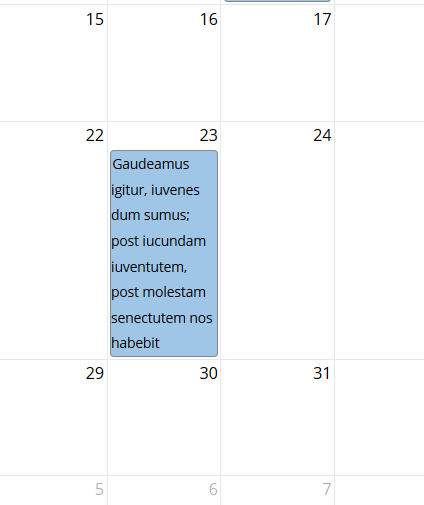 As seen new lines for the event text are created. Column width still fixed, row height gets larger compared to other rows.
Using: nextcloud 12.0.3/calendar 1.5.5/php7.0/firefox 55.0.3 64 bit
nextcloud/calendar
Answer questions
With version 18 of NC, only ellipsis are show in events if said event is small. Before (in NC10), you could at least read the start of the string. This makes using the weekview very hard:
.
Is there a way to get back the tried and true way of displaying as much text as it can, then add an ellipsis at the end?